Join Barbara Sher in the beautiful Midi-Pyrenees
region of southwestern France!
Find Your Tribe!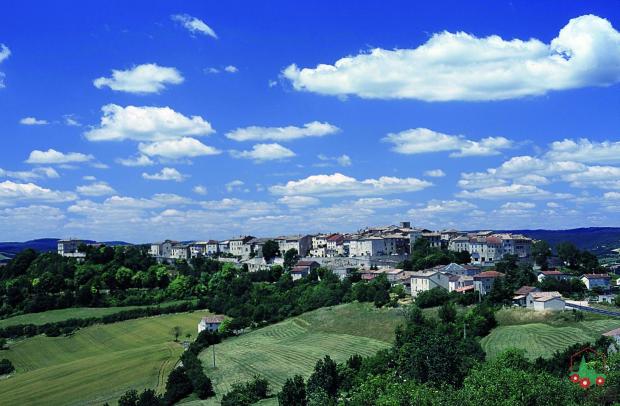 October Scanner's Retreat!
October 18 - 23, 2013
Tarn, France
Enrollment limited to 10.

PayPal's Bill Me Later (6 months to pay, no interest) plan
available, except on mobile connections
Scanner:
Someone fascinated by so many areas she can't settle for only one.

Best selling author, Barbara Sher, whose groundbreaking ideas over the last 35 years have made her 'the godmother of life coaching' has created a unique new program that will teach you:
Who you really are and why you're lucky to be a Scanner;
What's behind your 'hit and run obsessions' (There's a good reason for them!)
How (and when) to finish what you start;
What tools you need to do your very best work at everything you love; and
How to find the career that you'll never grow tired of.
First described in her 1994 New York Times Best Seller "I Could Do Anything If I Only Knew What it Was" and followed in 2006 by her exciting new book "Refuse to Choose", 'Scanners' – Renaissance men and women, eclectic experts, happy amateurs and delighted dilettantes – now come into their own with this five-day intensive retreat in the beautiful Tarn area of southwestern France.
From Barbara —
Having run retreats now in beautiful settings like Puglia, Italy and Corfu, Greece, I've found myself drawn back to the beautiful and haunting Languedoc area of France. Our last time in France we were in what some said was really a haunted area, but we didn't notice much of anything. Scanner retreats fill your days and nights with so much richness the ghosts didn't stand a chance.
This time we found a beautiful medieval village, not on any of our maps, quite by accident. We stopped in a pretty little town called Rabastens to walk my little Romeo and engaged in a talk with a friendly white-haired Irish woman named Meg, who asked us what we were doing off the tourist track. We told her we were searching for a special place to run a retreat for very special people. She insisted on a description, so I explained what a Scanner was — or started to. She interrupted me with a big smile and said, "You're talking about me. And all my family. Jacks of all trades we were."
She took us to her charming house for tea and scones (honest!) and while we were seated, she took a picture off the wall of a local map and drew the road with its crossings and turns to this beautiful medieval village. Wnen we returned to our car we searched all our maps and tour books but the place wasn't there!
But we followed her instructions and found that it does exist. It is a charming place. We went directly to the stone-walled inn as she had directed, and there we found a spotless sunny dining room and a busy chef-owner who gave us some keys and let us snoop around. We fell in love. And it is where I have held my retreats since that day.
It's perfect for us. And walking around the dreamy village during the breaks, looking out over the pristine French countryside is a kind of heaven I can't quite explain. The air sparkles and smells fresh, the streets follow their own courses, and there's no tourist bustle. People really live there. It's not Disneyland. If you come to the Scanner retreat in October, you won't ever want to leave.
Read some testimonials from past Scanner Retreat Attendees
The schedule includes:
Mornings are for meetings with Barbara, defining your Scanner identity, finding the best time and project management tools for you (Yes, bring your blank Scanner Daybooks). Think "avocation stations," and "quarterly creative projects" and finding the Life Design Model that will allow you to do whatever interests you most at any given time while having the career that suits you to a T.
Afternoons are spent with your fellow Scanners, learning and teaching your favorite subjects, walking in the hills or working on a personal project — or all of the above.
Evenings we meet again and talk of your successes and/or learn Barbara's special techniques to overcome any resistance that has surfaced. (If you go after real dreams, resistance is almost certain to make an appearance!). We'll explore the corners of your Scanner nature and develop the path to your wishes or brainstorm strategies to get around your obstacles.
We've left a free day in the middle of the retreat for you to explore the historical and natural treasures of this little known area. Nearby are other medieval towns, the Gresigne forest, and I'm almost certain there will be local wine tasting tours available.
Strategies for dealing with your inner resistance is one of the things I'll be teaching during the retreat. Here's a short clip from an earlier retreat:
Some special features of this workshop:
A small group of no more than 10 people
All sessions taught by Barbara Sher herself
Plenty of 'face-time' to help you target your exact talents — and put you on the path to your dreams
What if you're not a Scanner (or at least, not sure about it)? Do you belong in this Retreat? Let me answer with a resounding Yes, if you, too, have been trying to find your purpose, to pursue a dream, but can't seem to make it happen. Scanner or not, you need to discover the unique gifts that make you different from any other person so you can shape a life that's deeply satisfying. You need to move from wishing to action, just like we all do. And you need to create a Life Design Model that will allow you to work and play in the way that suits who you are.
You'll love the scheduling and project management techniques I'll be teaching at the Retreat. Every one of us has more things we want to do (or have to do!) than we know how to fit into our lives. And too many of us limit what we do in our lives because we're not sure it's okay to want so much. (In this Retreat, you'll change that viewpoint forever!) You see, to find your most profound and satisfying purpose, I believe you must find what you love and do it. What you love is what you were designed to do, and using what's inside you — to the fullest degree possible — is the best way to create a life full of joy and purpose.
And where better to find it than with people who have tried just about everything and plan to try everything else in the near future! :-)